Well, after two (or maybe three) years of ogling other people's timepiece, I finally was able to find and purchase my first really limited edition Panerai, the PAM 292, otherwise known as the Radiomir Black Seal Ceramic.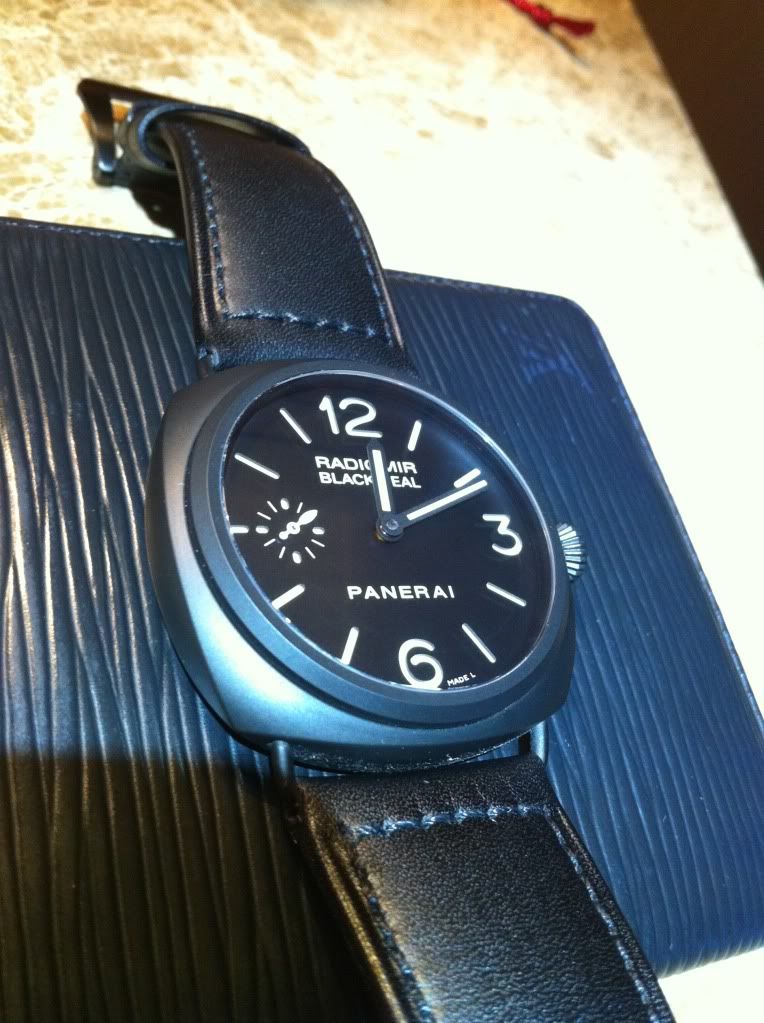 As I'm sure you have seen with Dior and Chanel, Ceramic watches are all the rage now. The other rage is having everything "murdered" out. Panerai has figured out how to combine the two by having a Ceramic watch that is all back. This is not done by a PVC coating as the actual ceramic material used to make the case is black.
The reason why I like this timepiece is because it is very low key and subtle. You will be noticed by people who are watch aficionados but you won't get robbed by the crack head that's sleeping on the street. Kind of the best of both words.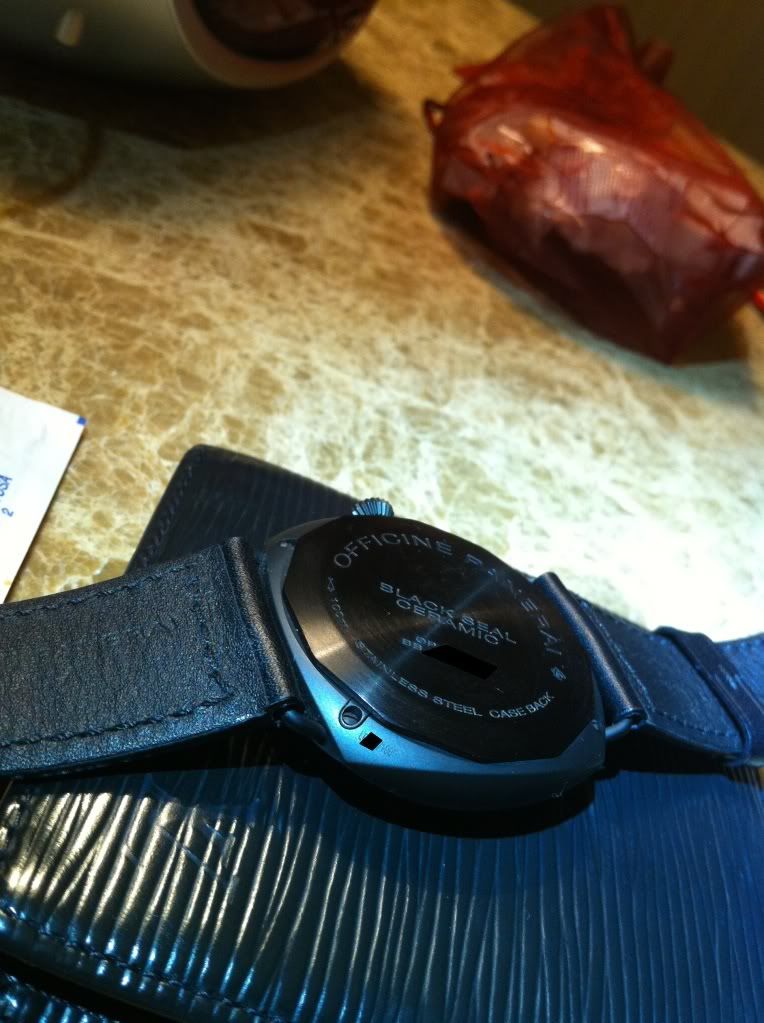 These timepieces range anywhere from $8,000 to upwards $20,000 for the J-series with the PIG (silhouette of a Italian WWII Navy diver on a torpedo on the face of the watch). In this crappy economy, sometimes you may come across a
steal
. Downside of these online purchases is they are considered "gray" market watches, and will not be coming with a warranty.
My thoughts on the watch. I love how light the watch is when compared to my Breitling or my Panerai Luminor Base Logo. Another benefit of a ceramic case is that it is extremely scratch resistant, and compared to PVC coated cases, if the case ever do get scratched (which is highly unlikely to begin with) there will be no shiny metal to be exposed below. In other words, the Panerai Luminor Black Seal Ceramic is very durable and will last a long time looking new. This will also help with the resale value when it comes time for you to trade up.
The things I don't like is the leather strap. I just don't like leather straps in general. The watch does not come with additional straps or for that matter any tools. In addition, the standard Panerai screwdriver would not fit in the screw nuts of the Panerai Radiomir Black Seal Ceramic -- I am convinced they decided to use a thinner screwdriver to prevent unauthorized strap changes. It is almost like Panerai does not want you to screw with the watch at all. This makes it very difficult for me as I would rather buy an after market Kevlar strap so I don't have to do a weird "I don't want to get my leather strap wet" maneuver every time I wash my hands.
Another thing to understand is the standard size for Panerai Radiomir strap width is 27mm. This is not a standard size and you will be spending a lot of time trying to find any reasonable after market strap unless you decide to go custom. I have seen people who decide to go with a 26mm strap and it just doesn't look right.
Lastly, I noticed that the part of my wrist facing the back of the case always smells muggy and feels damp when I first take off my timepiece. I have not experienced this with my Panerai Luminor Base Logo nor my Breitling. Not sure what's up with that...